Recipe of the Month – June 2023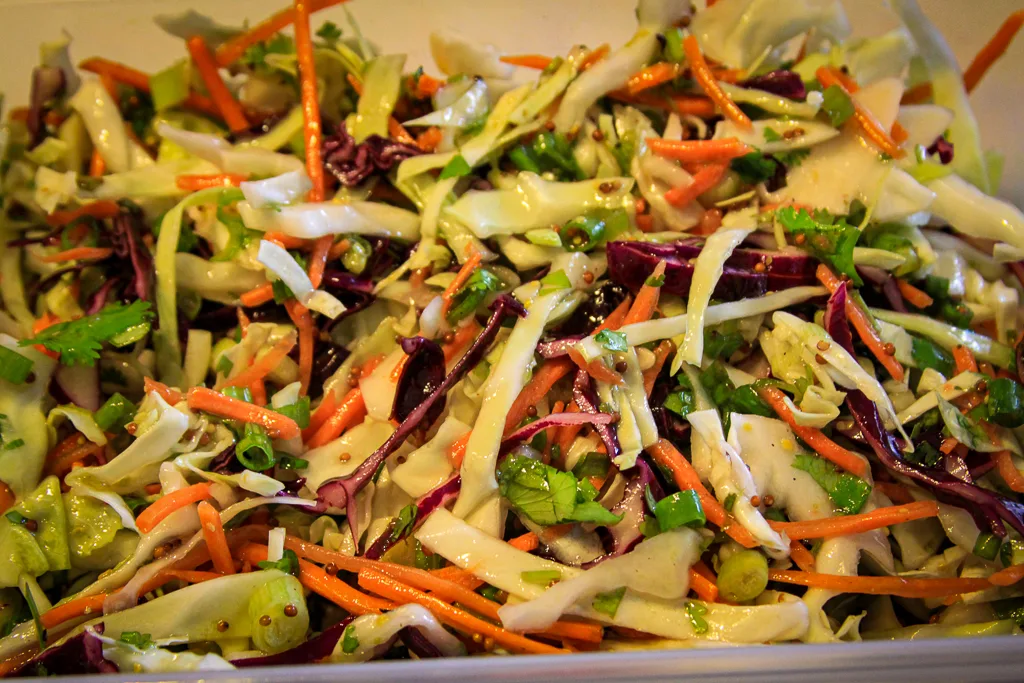 Ginger-cilantro Slaw
Summer is here and we are heading into peak grilling season! With the heat, there is nothing better than a cool, refreshing salad to accompany any main dish. Here is a slaw recipe that I am confident that you will love. I have tried this salad with many proteins (beef, pork, and chicken) and it has held up well in all cases.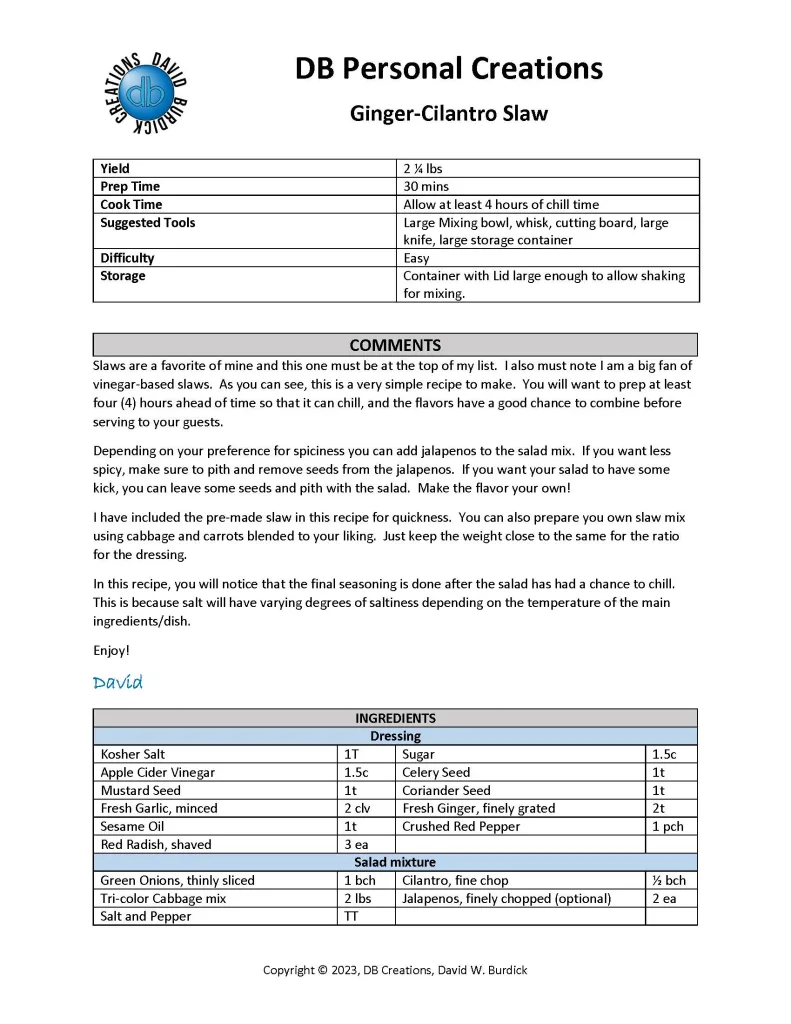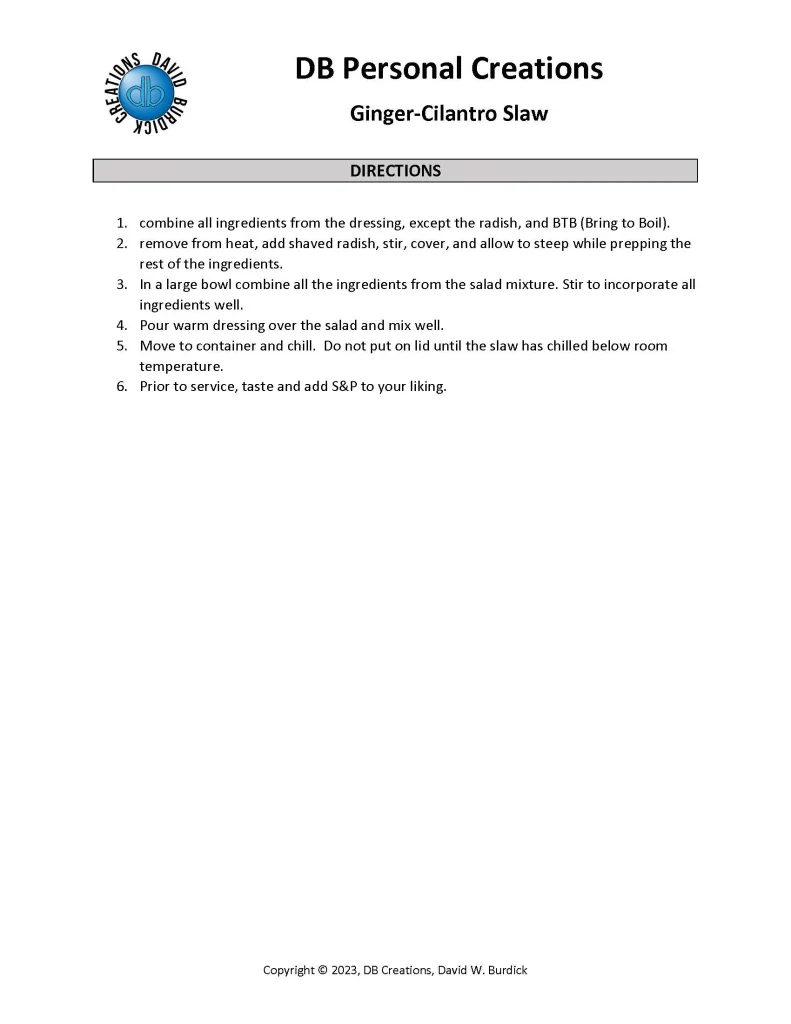 Slaws are simple items to add to any meal. It is best if made ahead so that they can have time to incorporate all of the great flavors.
I hope you have fun with this personal favorite of mine.