The Sweet Success of my Pineapple Salad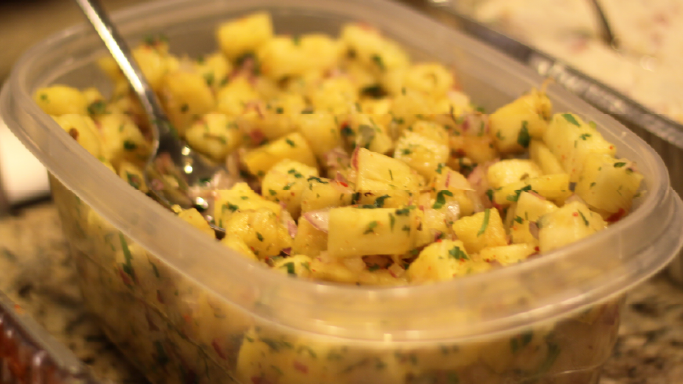 Pineapple is one of my favorite fruits. Smoked brisket is another one of my favorite main dishes to serve family and friends. I wanted to come up with something a little different to highlight the bold, distinct flavor of a salt-n-pepper rubbed Texas-style brisket. This salad provides a unique sweet, acidic combination that will be a hit with any summer gathering.
In my opinion, the sweetness of the salad pairs very well with the fattiness and pepperiness of the bark of my Texas-style brisket. This pineapple salad will go with many dishes and can be adjusted for your preference. Slight adjustments will make it a welcomed partner on any picnic table this summer.